Landlord tip

.  The Tenancy Act states that tenants are required to leave a property "reasonably clean and tidy." Landlords and tenants sometimes have a different take on what is "reasonably clean and tidy". The best you can do is help guide your departing tenants towards your preferred level of cleanliness. The best way to initiate this is with a Cleaning Guide. When a tenant gives notice,  part of your processes at that time should be to give them your preferred cleaning guide. If you don't have one here is one that can get you started. >Cleaning guide
It's an open pdf file so you can cut and paste it to a word document if you wish to ad to it or adjust it to make it your own.


  Landlord tip of the month.   If you would like to share a Landlord tip we would love to hear from you at newsletter@tinz.net.nz . We are looking for short sharp 1 or 2 paragraph tips which will help us all. If we use your tip in a newsletter there will be a small gift in the mail in appreciation for your effort.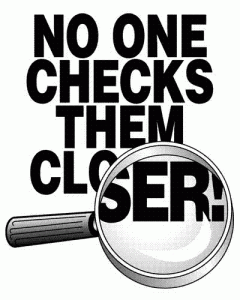 TINZ tip
 Avoid the Ambulance!
It's been said... 'Better to have a fence at the top of the cliff than an ambulance at the bottom.'
We have recently noticed a good number of TINZ members returning to TINZ after trying a "cheap" alternative. The common theme is the lack of data compared with a TINZ check. What is the cost of just one bad tenant slipping past your 'fence' and into one of your properties. 
 Also consider that if you make use of the simple lodgement system on TINZ, which credits your account, TINZ is incredibly cost effective compared with anything else. You get $3 credits for lodgements plus $1 credits for photos. Learn how simple it has become to make lodgements on TINZ.
Watch this >Short Lodgement Video.
 Avoid the Ambulance!
LOVE TINZ ?
We would like to say thanks and  reward
the next time you  refer a friend.


Suggestions? Many improvements made on the website are directly linked to suggestions from members. If you think we could do something different or better we would love to hear from you in our   Suggestion Box.
---
---
 TINZ appreciates support and endorsement from..
.
From the desk of the NZPIF ... 
What would have saved Emma-Lita?
A further blow for landlords and their tenants
---
  We are always happy to hear from you and assist in any way we can. 
Tenancy Information N.Z. Ltd.
PO Box 105524, Auckland City,N.Z.
Ph. 0800 Tenant (0800 836268)
---