Landlord tip
.
Our sister company, CIA Debt Recovery Group Ltd, is saying not enough property managers are aware of the October 2010 amendments to the Residential Tenancy Act which allows their collection costs to be borne by tenants. In order to recover debt collection costs a clause needs to be written into the Tenancy Agreement. The TINZ tenancy agreement has this..
"The tenant agrees to reimburse the landlord for any reasonable expense or collection costs paid or incurred in recovering, or attempting to recover any payment that is owed under an order of the Tenancy Tribunal." >> Learn more
Landlord tip of the month. If you would like to share a Landlord tip we would love to hear from you at newsletter@tinz.net.nz . We are looking for short sharp 1 or 2 paragraph tips which will help us all. If we use your tip in a newsletter there will be a $20 gift in the mail in appreciation for your effort. :-)
TINZ tips
.
We are often asked to forward a tenant check which has been done previously.
Please note the MyTINZ menu is your personal space. Every tenant check or reference you lodge is recorded for you to refer back to at any time. In MyTINZ you can edit your references, and add photos. You can add or stop 'Address Alerts'. You will also find a page with your member details if you have a need to change these.


TINZ members....TINZ has always had lots of word of mouth referrals. Now we would like to say thanks and reward you for the next time you >>Refer a Friend

Free for Bulk Uploading available rentals from software to HousesToRent.co.nz
Tips for bulk uploading from software >>here
Suggestion Box. Many of the improvements we make on the website are directly linked to suggestions from our members. If you think we could do something different or better we would love to hear from you in our >>Suggestion Box<<
---
TINZ appreciates support and endorsement from...
As a REINZ sponsor TINZ looks forward to seeing many of our
members at the fast approaching REINZ conference
---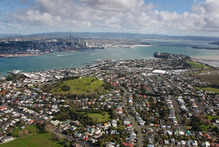 Article of Interest

.
Mortgage wars - Borrowers take control
Thousands of New Zealanders chasing a cut in their home loan interest rate have caused a log jam in the banking system, which is groaning under the weight of homeowners battling for the best deal. >>read more<<
---
---
We are always happy to hear from you and assist in any way we can.
Tenancy Information N.Z. Ltd.
PO Box 105524, Auckland City,N.Z.
Ph. 0800 Tenant (0800 836268)

To keep in touch

---