Landlord tip
.
How about a welcome pack for new tenants. This may include..

Photocopies or printouts on how to use supplied whiteware. These are easily found on the internet to download.

Two sets of keys, perhaps colour coded.

A handbook. This need only to be a finished A5 booklet, or simply print the pages in A4 then top corner staple. Information may include; a welcome blurb, property manager details, current utility companies details, rubbish collection day, emergency maintenance suppliers.

Place all the contents into a clear zip pocket for a professional look.
Landlord tip of the month. If you would like to share a Landlord tip we would love to hear from you at newsletter@tinz.net.nz . We are looking for short sharp 1 or 2 paragraph tips which will help us all. If we use your tip in a newsletter there will be a small gift in the mail in appreciation for your effort. :-)
TINZ tips
.
Recommend a trade or service. This database is freely available to all our members. From the Lodge menu go to the Trades & Service database and say something nice about your plumber, or accountant, or your great lawn mowing man. They will appreciate it, and so will your fellow property managers. Lost your plumber, accountant or lawn mowing man?... have a look and see who someone else might be recommending from the Trades & Service database found in the Search menu.
New service for tenants. We have just launched a page where tenants are able to make their own self check. This service is available to tenants from our tenant website at www.tenant.net.nz


TINZ members....TINZ has always had lots of word of mouth referrals. Now we would like to say thanks and reward you for the next time you >>Refer a Friend

Free for Bulk Uploading available rentals from software to HousesToRent.co.nz
Our facebook advertising is now in front of well over 100,000 kiwis every week. Tips for bulk uploading from software >>here
Suggestion Box. Many of the improvements we make on the website are directly linked to suggestions from our members. If you think we could do something different or better we would love to hear from you in our >>Suggestion Box<<
---
TINZ appreciates support and endorsement from...
What a great time meeting many of you at the REINZ conference. And a massive congratulations to Cindy Wu from Lovegrove Realty who took home the $1000 TINZ cash giveaway
---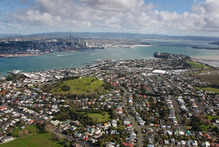 Articles of Interest

.
Are property prices really too high?
The Economist magazine recently stated that New Zealand house prices were 66% over valued based on a comparison to New Zealand rental prices. The NZ Property Investors' Federation believes that the magazine's study uses the wrong figures for rental price and expected rental return.. >>read more<<

Landlords head for a roasting.
Things could be about to get hot in the house for errant landlords, with Prime Minister John Key warning he may wield a stick if the carrot doesn't encourage them to better insulate the houses they own. >>read more<<
---
---
We are always happy to hear from you and assist in any way we can.
Tenancy Information N.Z. Ltd.
PO Box 105524, Auckland City,N.Z.
Ph. 0800 Tenant (0800 836268)

To keep in touch

---