Landlord tip
.
How do you tell if the landlord reference your prospective tenant has given is real?
It could be aunty down the road? One effective way is to phone the landlord, but not reveal all at the start of the conversation. So when they pick up the phone say something like; "Hello, I have been given your name as a reference for Miss Tenant. Can I ask, what is your relationship with this person?" This will catch out most aunties. Good conversation skills will help you see through the rest. Make sure you do checks on every adult tenant that intends to take up the tenancy,and have them sign the Tenancy Agreement. Then they are all jointly and individually liable for the tenancy. This is very important if one tenant goes bankrupt – you then have the option to chase the other adult tenant(s).
Landlord tip of the month. If you would like to share a Landlord tip we would love to hear from you at newsletter@tinz.net.nz . We are looking for short sharp 1 or 2 paragraph tips which will help us all. If we use your tip in a newsletter there will be a small gift in the mail in appreciation for your effort. :-)
TINZ tips
.
Do you need a current address on a previous tenant? We have an Address Alert feature on the bottom of our lodgement pages. This means you are able to load an errant tenant onto the system and anytime another member submits a search on that tenant you will be emailed an updated address. This feature can also be turned on or off from your personal space in the 'My TINZ' menu where you can find all your previous searches and lodgements.
To learn about other great features visit our >> Tutorial Videos
The MOJ website is back up and running so TINZ searches once again include Tribunal information from this source.
We have made some adjustments to streamline the registration process.
TINZ members cannot use other members accounts to logon.
There is no such thing as a "company account" that everyone can use. Please note the warning about using someone elses login on the Welcome Page.
It is a simple exercise to register extra users to an account from >> here

TINZ members....TINZ has always had lots of word of mouth referrals. Now we would like to say thanks and reward you for the next time you >>Refer a Friend



Free Bulk Uploading available rentals from your software to HousesToRent.co.nz. Our facebook advertising is now in front of well over 100,000 kiwis every week. Tips for bulk uploading from software >>here
Suggestion Box. Many of the improvements we make on the website are directly linked to suggestions from our members. If you think we could do something different or better we would love to hear from you in our >>Suggestion Box<<
---
TINZ appreciates support and endorsement from...
.
---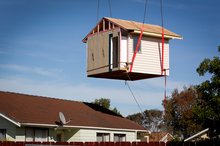 Article of Interest

.
Plan for big prefab spend
A Housing New Zealand decision to spend $377 million on prefabricated housing over the next three years will create about 225 new jobs mainly in assembly-line construction... >>read more<<
---
---
We are always happy to hear from you and assist in any way we can.
Tenancy Information N.Z. Ltd.
PO Box 105524, Auckland City,N.Z.
Ph. 0800 Tenant (0800 836268)

To keep in touch

---