Landlord tip
.
Remind new tenants that when they eventually vacate the property it must be left in the same standard of cleanliness as when they move in. When it comes time for them to vacate, remind them again they must leave the property in the same standard of cleanliness as they found it. Keep in mind the Act states tenants are required to leave the property "reasonably clean and tidy" so you cannot demand more than this.
A cleaning guide for vacating tenants is a great idea. This outlines the cleaning you require, and gives them clear guidelines to what is expected in order to recover their bond a the end of the tenancy. You can make up your own cleaning guide, or feel free to use or adjust ours to suit your purposes. >>View cleaning guide
A clean and well-maintained property will attract a good tenant..
Landlord tip of the month. If you would like to share a Landlord tip we would love to hear from you at newsletter@tinz.net.nz . We are looking for short sharp 1 or 2 paragraph tips which will help us all. If we use your tip in a newsletter there will be a small gift in the mail in appreciation for your effort. :-)
TINZ tips
.
Warning Alerts
Our Tenant Lodgment page gives you the ability to load warning alerts regarding drug use and decontamination, or perhaps you have been verbally or physically abused by a tenant. Please let the next property manager or landlord know about it by using the Tenant Lodgment page found in the Lodge menu dropdown.
As always we credit your account for lodgments.
To learn about other great features visit our >> Tutorial Videos

TINZ members....TINZ has always had lots of word of mouth referrals. Now we would like to say thanks and reward you for the next time you >>Refer a Friend




Very shortly HousesToRent will be totally free for all TINZ members. We will post this on our Facebook page.
"Like Us Here" so we can keep you informed.
Suggestion Box. Many of the improvements we make on the website are directly linked to suggestions from our members. If you think we could do something different or better we would love to hear from you in our >>Suggestion Box<<
---
TINZ appreciates support and endorsement from...
.
---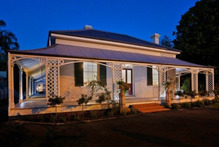 Article of Interest

.
Nation's most expensive rentals will guarantee luxury living at a few grand a week
Fancy renting a beachfront property in Takapuna that comes with a lap pool, spa, indoor aquarium, petanque court, outdoor wood pizza oven, barbecue, double garaging and a security gate?
It will cost you .... >>read more<<
---
---
We are always happy to hear from you and assist in any way we can.
Tenancy Information N.Z. Ltd.
PO Box 105524, Auckland City,N.Z.
Ph. 0800 Tenant (0800 836268)

To keep in touch

---