Landlord tip
.
Its always a good idea to have your properties returning market rents. To check what is happening in your area click on the Market Rent link further down this newsletter. We put it in every newsletter for your reference. A yearly rent review with your tenants is a good idea via open communication often done during a property inspection. If you feel the rent is low, take with you a printed copy of your regional Market Rent statistics to back up your discussion with your tenant. There are a couple of rules here. A landlord must inform the tenant in writing at least 60 days before putting the rent up or 28 days for a boarding house, and the landlord cannot put the rent up more than once every 6 months. If you do not have a form for rent increases click here for an example that you can use. For more rules on rent increases veiw Part 2 Section24 of the Residential Tenancies Act
Landlord tip of the month. If you would like to share a Landlord tip we would love to hear from you at newsletter@tinz.net.nz . We are looking for short sharp 1 or 2 paragraph tips which will help us all. If we use your tip in a newsletter there will be a small gift in the mail in appreciation for your effort. :-)
TINZ tips
.
When you search a prospective tenant on TINZ you are emailed an invoice for your records. Many property managers like to put this straight to the landlord file for the end of the month so they remember to charge the checking cost to the landlord. We have a flyer which can be put with your New Landlord Packs informing landlords you will be using TINZ, and oncharging the cost of checking. You can find it in 'Downloadable Forms' or here is a link straight to the Tenant Checking flyer for Landlord packs.
To learn more about TINZ features visit our Tutorial Videos

TINZ has always had lots of word of mouth referrals. Now we would like to say thanks and reward you for the next time you refer a friend.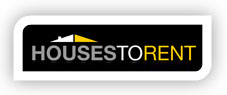 N.B. IT'S FREE !
TINZ members.
List your rentals on HousesToRent Free.

Advantages
.√ Its FREE for TINZ members
√ TINZ members fast track your registration with your TINZ logon.
√ Tenants register Applications on HousesToRent which they can email you.
√ Tenancy Applications are also searchable in TINZ.
√ Tenants can then be tenant checked on TINZ.
Suggestion Box. Many of the improvements we make on the website are directly linked to suggestions from our members. If you think we could do something different or better we would love to hear from you in our Suggestion Box.
---
---
TINZ appreciates support and endorsement from...

From the desk of the NZPIF..
Property lending restrictions
The New Zealand Property Investors' Federation believe there are good and bad points about the Reserve Banks restrictions on low equity loans.
The downside is that some first home buyers and investors will need to alter their plans. It will force some buyers with little equity to lower their housing expectations or delay their purchase. This will reduce demand and is likely to take some heat out of the market.
The positives are that it may save some borrowers from over-borrowing and help keep interest rates lower for longer. This will help many first home buyers and investors who can work within the new rules as well as existing property owners. It will also help exporters as lower interest rates will help the exchange rate to stay low for longer.
"If the powers that be believe that some form of market intervention is required, then this is probably the best first line of attack. It will have an affect on demand and is likely to have the fastest affect on property prices" says NZPIF President Andrew King.
Although there have been many comments saying that the initiative will be unfair to First Home Buyers, there is evidence that they are a large part of increased demand for property.
In the year ended March 2013 there were 76,122 property sales, 11,122 more than the year before. Over the same period, 11,733 first home buyers used Kiwisaver to help them with their deposit.
First Home Buyers are a dominant factor in increased demand for property and therefore have a large part to play in any house price increases. The Reserve Banks decision not to exclude them from low equity loan restrictions appears to back this up.

---
We are always happy to hear from you and assist in any way we can.
Tenancy Information N.Z. Ltd.
PO Box 105524, Auckland City,N.Z.
Ph. 0800 Tenant (0800 836268)
---