Landlord tip
.
Tenancy Tribunal decisions online was a great initiative by the Ministry of Justice but we have an issue. TINZ receives regular complaints regarding matches on the database about the tenant denying being the tenant listed. Many times the tenant is speaking truthfully. The reason is the simple fact that Tenancy Tribunal decisions do not show Date of Birth, therefore if you search for Joe Bloggs you get results showing every Joe Bloggs who has graced the Tribunal, instead of just the Joe Bloggs who wishes to rent your property. TINZ has made several requests/complaints asking that Tenancy Tribunal decisions carry Date of Birth for identification purposes but we have not seen it implemented as yet. Perhaps you could help speed up this process by making an individual complaint to Tenancy Services Ph.0800836262 There are some other noteworthy points regarding the Tenancy Tribunal database. The decisions are only held on the database for a period of three years. Mediated orders are not recorded and sealed orders are only recorded at the adjudicators discretion.
Landlord tip of the month. If you would like to share a Landlord tip we would love to hear from you at newsletter@tinz.net.nz . We are looking for short sharp 1 or 2 paragraph tips which will help us all. If we use your tip in a newsletter there will be a small gift in the mail in appreciation for your effort. :-)
TINZ tips
.
Every tenant related lodgment you make onto the TINZ website credits your account $2+gst, and every tenant photo lodgment credits $1. Your lodgments are always appreciated by someone so feel good about getting paid while you help the next property manager. In the LODGE menu we have separate pages for lodging ....

Tenant ratings - For all tenants, good and bad. Tick box system! Do your good tenants a favour. When they leave print them off a copy of the reference you have given them on TINZ.

14 day notices - Very timely. You can lodge them on the same day as you issue a notice, so all landlords and property managers can see you currently have a problem with your tenant even before you get a Tribunal order which could be weeks away..... And why not put an address alert on at the same time so TINZ will advise if they get checked by another landlord ....... They might be ready to do a runner.

Tribunal decisions - Important since the Ministry of Justice might not have uploaded a decision and the short time frame they are keeping decisions on-line. Tribunal arrears are also simultaneously loaded to VEDA.
Learn more from our 3 minute Lodgment Tutorial
To learn more about other TINZ features visit our Tutorial Videos page


TINZ has always had lots of word of mouth referrals. Now we would like to say thanks and reward you for the next time you refer a friend.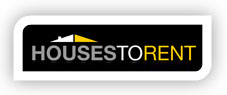 N.B. IT'S FREE !
TINZ members.
List your rentals on HousesToRent Free.

Advantages
.√ Its FREE for TINZ members
√ TINZ members fast track your registration with your TINZ logon.
√ Tenants register Applications on HousesToRent which they can email you.
√ Tenancy Applications are also searchable in TINZ.
√ Tenants can then be tenant checked on TINZ.
Suggestion Box. Many of the improvements we make on the website are directly linked to suggestions from our members. If you think we could do something different or better we would love to hear from you in our Suggestion Box.
---
---
TINZ appreciates support and endorsement from...
---

Article of Interest

.
Huge estate sparks locals' fears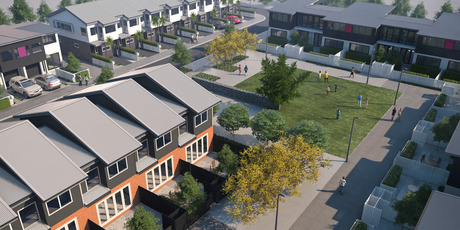 Mt Wellington residents decried developer Tony Gapes of Redwood Group and his plans for 424 apartments and townhouses on the old Zealandia Nursery site on the Mt Wellington Highway. Auckland Council's report into the resource consent application showed 15 parties opposing him, expressing fears that his Springpark would become a rental slum. .. >>more
---
We are always happy to hear from you and assist in any way we can.
Tenancy Information N.Z. Ltd.
PO Box 105524, Auckland City,N.Z.
Ph. 0800 Tenant (0800 836268)
---