Landlord Tip

. Christmas is upon us...
 A great opportunity to show appreciation for your tenants. If practicable, a card and a gift can mean a huge amount to some. Even to those it doesn't, they will always appreciate the effort, and will generally encourage tenants towards appreciation of you and your property.
 Don't forget to keep the tax deductible receipt. 
---
        TINZ tip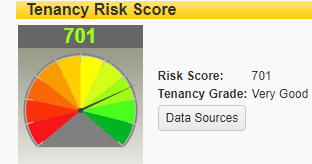 In China they are offering no deposit tenancies for tenants with good credit ratings.
> How they do things in China
In NZ we have gone a step beyond credit ratings with a very comprehensive and accurate algorythm giving us a Tenancy Risk Score.
 One way to attract the very best tenants might be to give a reduced bond for tenants who come through with a reassuring TINZ Tenancy Risk Score?  > Learn More..
 
 
---


---
Suggestions? Many improvements made on the website are directly linked to suggestions from members. If you think we could do something different or better we would love to hear from you in our  
>Suggestion Box.
---
---
 TINZ appreciates support and endorsement from..
.

 Articles of interest..
14th Dec
Insurance Council say new tenancy law will drive up premiums, rents
8th Dec
Rental WoF schemes spread
3rd Dec
Tenant scoring system created so landlords can exclude druggies, late-payers and thugs
---

Tenancy Information N.Z. Ltd.
PO Box 105524, Auckland City,N.Z.
Ph. 0800 Tenant (0800 836268)
---
Tenancy Tracker integrates with TINZ and Palace