We have partnered with CIA Debt Recovery to provide our members with specialised tenancy debt collection of Tenancy Tribunal orders at discounted pricing.
We have two methods available for you to recover your tenancy debt. See below.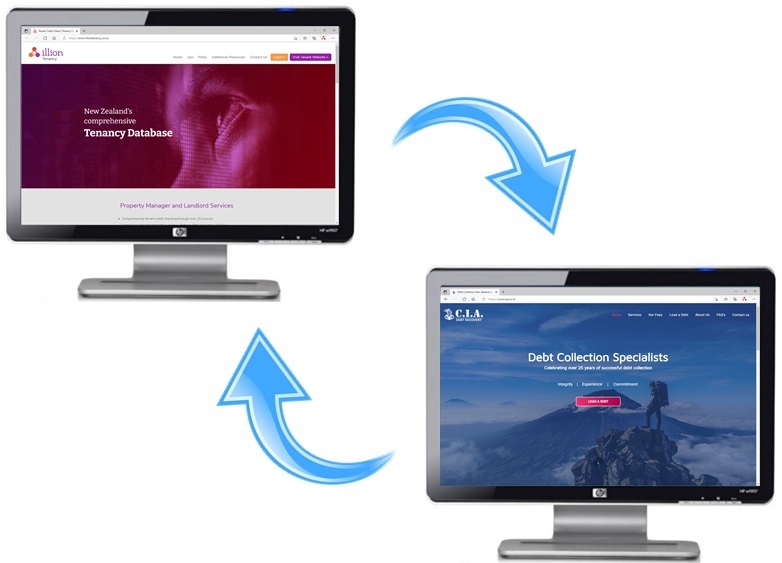 Method 1:
Upload debt using you illion Tenancy account to earn a $4.60 credit (Debtors date of birth required for this method)
Click Yes Please when the prompt appears to have CIA Debt Recovery recover the debt for you
Method 2:
Upload debt directly at the CIA Debt Recovery website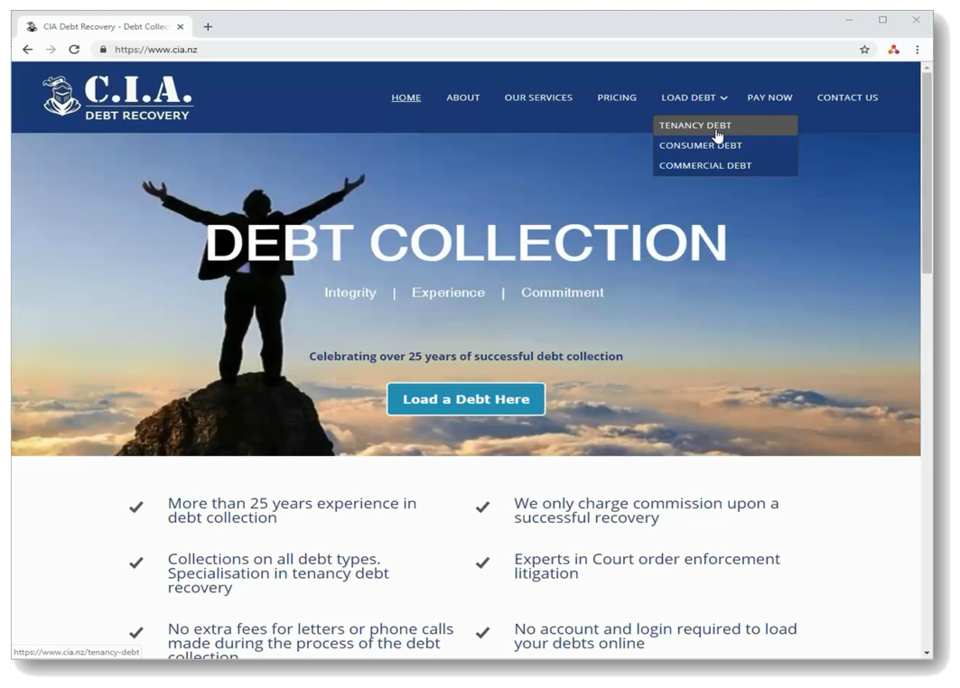 Complete the form. Select Option 1 in the pricing options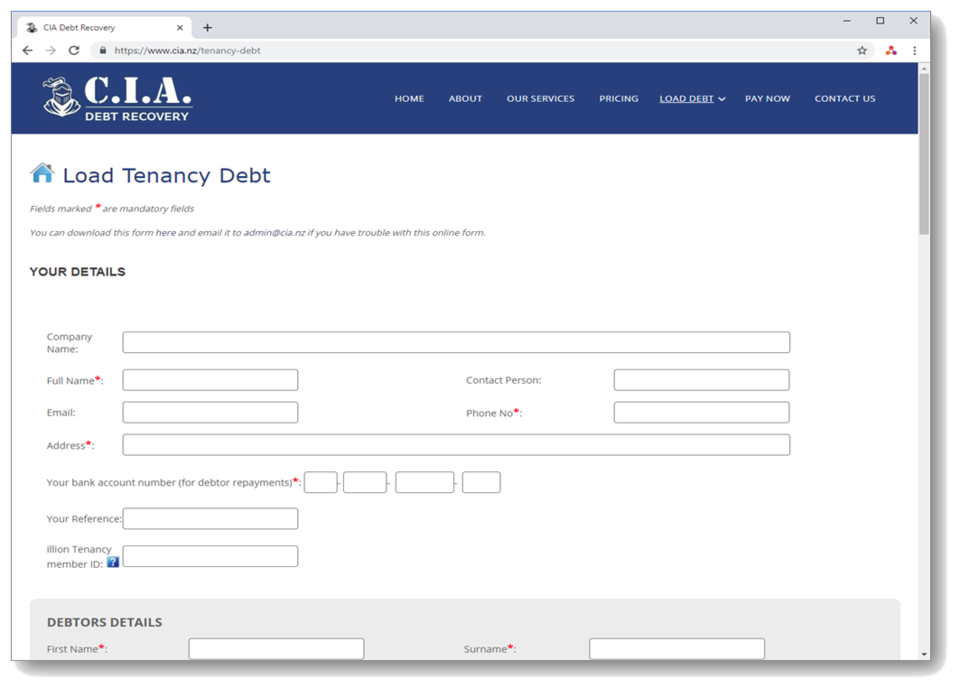 Or you can download the tenancy debt form here and email the completed signed document and Tribunal Order to admin@cia.nz or, post it to PO Box 301950, Albany, Auckland 0752.
About CIA Debt Recovery
New Zealand owned and operated debt collection service that was established in 1993 with a focus on specialising in tenancy debt recovery.
Their mission is to deliver the most comprehensive and cost efficient professional debt recovery service to the industry. With over 25 years of experience in tenancy debt recovery, they have the networks and can utilise various resources to assist with locating tenant debtors.
Their commission is based on the principle that no collection means no commission. They only deduct their commission from your debtor's repayments. This means if they do not get a successful recovery, they do not collect their commission, this gives them a real incentive to achieve a successful debt recovery for you. Depending on your Terms of Trade, they can recover the total debt with no commission cost to you.
Various pricing options are available for you to choose from. See the Pricing Options page.
If your debtor refuses to repay your debt voluntarily, they have the expertise and resources to take civil enforcement action through the Courts and in most cases, they will cover the Court costs of the first enforcement for you.
---
Current Clients & Success Rate
They have among their client base many branches of the well-known franchises of Barfoot & Thompson Ltd, First National, L J Hookers, Harcourts, Bayleys Property Management, Century 21 Main Realties, Harveys Group, Ray White, and The Professionals.
With a debtor location success rate of 89.7% and recovery rate of 96%, you can see why they are regularly being referred to by property managers, private landlords, the Courts and Tenancy Services division of Ministry of Housing. They are respected for their dedication and knowledge of the industry.