Coming up in this edition: 
The rise and fall of the Meth industry 
 In August 2014 two-year-old Emma Lita-Bourne died after suffering a brain haemorrhage. The story made the news the following winter after a coroner reported that the condition of the property had contributed to the little girl's death. The property was contaminated and it wasn't methamphetamine. Instead, dampness and mould had played a significant contributing factor into the death of young Emma according to the coroner. It was a story that highlighted the sorry state of many rental properties around New Zealand and in particular, Housing New Zealand. If that wasn't bad enough, last year a BRANZ report was released stating that up to 1,600 deaths a year could be attributed to the poor condition of New Zealand housing.
Gluckman report on Methamphetamine
 REINZ was surprised by the Gluckman report issued earlier this month on meth, which appears to advocate a safe level of 15mg when the Ministry of Health and ESR scientists just last year recommended a safe level of 1.5mg. The figure in Sir Peter's report sees a 900% increase in the level that is deemed to be safe. In its conclusion the report states that: 'there is currently no evidence…that the levels typically resulting from third hand exposure to methamphetamine …elicit an adverse health effect…the absence of evidence is not evidence of absence of an effect. There is a clear need for more research and a co-ordinated inter-agency effort to build up a robust dataset'. The report does not state that it is safe to live in properties above the 1.5mg level, just that there is no evidence to prove that it is unsafe and that more research is required.
Tackling meth uncertainty
 The Government should run a public education campaign to address lingering misperceptions about meth contamination in the wake of the Gluckman report, an investor advocate says. Political apologies are flowing thick and fast after the release of the Prime Minister's Chief Science Advisor, Sir Peter Gluckman's, report into the health risks of meth contaminated properties. The report found that exposure to meth residue on surfaces in properties is not a health risk and suggested the revision of the current testing regime and the introduction of much higher testing levels. Gluckman even told media that he couldn't see the point in testing properties suspected of contamination due to meth use at all - although meth manufacture is a different story.
Furnished rentals can 'earn landlords more'
 Landlords who are prepared to furnish their properties will earn more than if they rent them as empty homes. According to Barfoot & Thompson, central Auckland properties in particular see the highest demand for furnished properties, most likely due to new arrivals needing somewhere to live until their own furniture arrives on a container ship. Tracey Boyle, property manager at the firm's City branch, says the majority of rental properties her branch manage are unfurnished.  "There is absolutely a high demand for furnished properties in the central city," says Boyle. 
Short term rental industry thriving
 Increased costs are now facing many Airbnb hosts around the country – but those hosts are not going anywhere as the industry grows in size and professionalism. Councils in Queenstown and Rotorua now impose commercial rates on short term rental accommodation providers when their properties are rented out for over a certain number of days a year. But other councils around the country are also poised to introduce similar systems. These include Tauranga, Christchurch, Westland and, notably, Auckland.
How to sell with tenant's in the house
 Selling a tenanted property isn't always a fast process. It can be made difficult if existing tenants get their backs up. If your property is managed professionally by a company that is also a licenced real estate agency, then it's best to use the same company, says Debbie Hills, team leader at Crockers Property Management. Hills says where a second agency is brought in to sell the property, the agents may upset the tenants who can turn around and give a 21-day notice to vacate. That isn't always in a landlord's financial interest. If the agency already has a relationship with the tenant, then they are often better placed to smooth over any discontent. Hills says landlords who want to keep their tenants in place often reduce the rent over the marketing period in order to create goodwill. A smaller percentage of landlords prefer to sell with the tenants out. This makes it easier to clean, decorate and stage the property as well as running open homes.
     TINZ tip
We are often asked to forward a tenant check report.
Note the "MyTINZ" menu is your personal space, where every tenant check or reference you lodge is recorded and you can refer back to at any time. From  "MyTINZ" there is plenty of other functionality. You can edit your references, add photos. add or stop 'Address Alerts'. You can also view, print or resend any invoices. Check it out next time you login. www.tinz.nz
---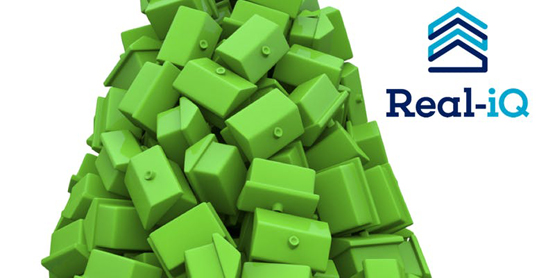 Webinar: What is my rentroll worth?     Tuesday 3 July 10am 
---
This months Winner of the Reds is... 
Kirsten Gianone
Property Management Works


Every lodgement enters the next draw.

Lodge references
↓↓↓
Help others
↓↓↓
Account credits
↓↓↓
Win reds!

 
Suggestions? Many improvements made on the website are directly linked to suggestions from members. If you think we could do something different or better we would love to hear from you in our  
>Suggestion Box.
---
---
 TINZ appreciates support and endorsement from..
.

 From the desk of the NZPIF
19th Jun  The correct facts about tax and rental properties
---
Tenancy Information N.Z. Ltd.
PO Box 105524, Auckland City,N.Z.
Ph. 0800 Tenant (0800 836268)