Happy new year, everybody!
Coming up in this edition: 
What gives you the right to tell your clients you're a professional Property Manager? Qualifications, that's what. How sharp are your residential property management skills? How do you rate yourself at managing tenancy disputes, managing and marketing a residential property, doing property inspections and writing rental appraisal reports? Like to be sharper? There's a Real iQ boot camp starting this Wednesday in Auckland and it could be just what you're looking for. Learn all about it here.
What's Airbnb going to do to residential property? News from Queenstown and also this story from Marlborough  has us wondering about the the effect of airbnb yields on the residential property business.
Fail to install smoke alarms at your peril, says MBIE. Failure to install smoke alarms in his rental property has left an Auckland landlord with a $2000 fine – and MBIE warning landlords not to overlook their obligations. And they're not holding their punches with the warning. They say it "serves as a strong reminder to all landlords that failing to comply with tenancy laws will not be tolerated." They also suggest , the best thing a landlord can do is download the Compliance Checklist from the Tenancy Services website to ensure they are fully compliant with their obligations.
23 tips for landlords that may save you time and money. A whole bunch of handy advice from the US here, including use the same color paint in all your units, easy tenant retention ideas including sending birthday cards to each tenant with a $5 Starbucks card, and on a tenant's one year anniversary, give them an 'upgrade' of their choice, within reason. We also like Angry Tenants+Hollow Doors=Easy Fix, in which they put a mirror over a hole punched in the door.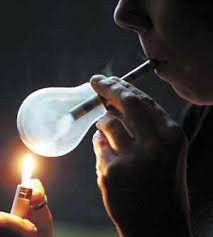 Is 2018 the year the Meth myth finally gets busted?
New Housing Minister Phil Twyford talks tough on ending 'moral panic' after potential millions wasted on testing and cleaning. 
 2018 could be the beginning of the end for many in the Meth testing industry. The 'moral panic' caused by certain Meth testing companies was instigated to make a quick dollar according to new Housing Minister Phil Twyford...
 Read more..
        TINZ tip 

Reputable Meth testers
 Lab based Meth testing from around $130
TINZ has built a network of trusted Meth Testers nationwide. Many of these are keen to offer significant discounts to TINZ members. When logged in, visit the Meth tab.
Join TINZ for access
 
 
---
Property Managers

First boot camp Auckland 31st January
---
This months Winner of the Reds is... 
Belinday Hu
Unity Property Management


Every lodgement enters the next draw.

Lodge references
↓↓↓
Help others
↓↓↓
Account credits
↓↓↓
Win reds!

 
Suggestions? Many improvements made on the website are directly linked to suggestions from members. If you think we could do something different or better we would love to hear from you in our  
>Suggestion Box.
---
---
 TINZ appreciates support and endorsement from..
.

 Articles of interest..
---
Tenancy Information N.Z. Ltd.
PO Box 105524, Auckland City,N.Z.
Ph. 0800 Tenant (0800 836268)
Tenancy Tracker integrates with TINZ and Palace