COMING UP IN THIS EDITION
End is nigh for letting fees
 Letting fees could be gone by Christmas if the Government adopts new Select Committee recommendations – but concerns that the move will lead to higher rents remain. Tenants have long complained about the extra financial burden imposed by letting fees, which can amount to several hundred dollars, when renting a new property. One of the first moves the Government made in its campaign to improve tenants lives was to introduce a Bill into Parliament that would ban the charging of letting fees. The Social Services and Community Committee has now issued its report on that Bill and it recommends, by majority, that it be passed.
(Source: Landlords.co.nz)
THE REAL-IQ RECOMMENDATIONS FOR RTA REFORM
 Back In February 2018, the much anticipated Housing Stocktake of New Zealand was published. This report which was commissioned by Housing Minister Phil Twyford back in November 2017 painted a sorry picture of the housing situation in New Zealand and in particular, for renters and low income earners. The report was written by Alan Johnson of the Salvation Army, Philippa Howden-Chapman of Rental Warrant of Fitness fame, and Generation Rent author Shamubeel Eaqub. The report is fascinating reading with many recommendations that we are now seeing in front of us through the Tenancy Reform Discussion document. Hopefully, you got a chance to make a submission. However, we have found one potential inaccuracy that leads to serious question marks as to what advice the Government is receiving. 12 month tenancies the norm? We don't think so!
(Source: Real IQ)
Unlawful tenancies back in Tribunal scope
Landlords worried about full rent refunds to tenants due to non-consented work can take hope from a new High Court ruling that challenges the precedent. Over the last 18 months, a High Court judgment issued in 2013 has been creating nightmares for landlords – since it was cited as authority in the now-notorious Vic Inglis case. Inglis is a Dunedin landlord who was ordered to refund $10,000 to a former tenant on a legal technicality relating to previously unknown non-consented work on the property. The Tenancy Tribunal adjudicator in the case looked to the High Court ruling in the Anderson v FM Custodians case.
(Source: Landlords.co,nz)
The six biggest mistakes landlords can make
New landlords often make rookie mistakes. In the hope of avoiding the cost of paying for the services of property managers many choose to source and manage their own tenants. Some will succeed, but others fall into a number of common traps for new players Those traps can include:
1. Failing to screen tenants properly. Bad tenants often target amateur landlords who might not do the same rigorous vetting checks as a more experienced landlord or good property manager...
(Source: One Roof)
TINZ TIP - TRS (Tenancy Risk Score)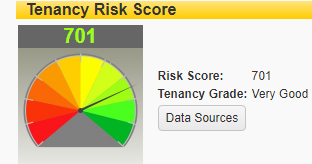 Tenant Checking is now a whole lot more sophisticated with a TRS. Unique to the Property Management industry TINZ new benchmark for tenant checking is a TRS for every tenant. Using a combination of credit bureau data plus tenancy data into an easy to read, easy to understand, comprehensive and accurate >Tenancy Risk Score.
---
This months Winner of the Reds is... 

NICKI SMITH

Every lodgement enters the next draw.
Lodge references
↓↓↓
Help others
↓↓↓
Account credits
↓↓↓
Win reds!
---
Suggestions? Many improvements made on the website are directly linked to suggestions from members. If you think we could do something different or better we would love to hear from you in our   Suggestion Box.
---
MARKET RENTS FROM TENANCY SERVICES
---
 TINZ appreciates support and endorsement from..
From the desk of NZPIF:
- Tenants and Landlords understanding each other
---
Tenancy Information N.Z. Ltd.
PO Box 105524, Auckland City,N.Z.
Ph. 0800 Tenant (0800 836268)
admin@tinz.nz 
www.tinz.nz