COMING UP IN THIS EDITION
Landlord claims nearly $9000 to repair paint 'touch ups"
 The Tenancy Tribunal has ordered a long-standing tenant in Churton Park, Wellington, to pay $500 for making touch-ups to the interior paintwork. The property at Yarnbrook Gr, which was built in 2008, and tenanted by Bridie and Ian Richardson since 2013 had nearly every wall of the house painted with the wrong colour and sheen of paint, the landlord claimed. An application for compensation of $8915.84, mainly for repair and repainting, was made by the landlord, who lives in South Africa. Read more.
(Source: Stuff)
Wellington rents most expensive in country: Trade Me
 Wellington is now the country's most expensive city in which to rent, according to Trade Me. The capital ended 2018 with rents up 8.2 per cent year-on-year, to an all-time high of a median $565 asking rent on the site. Head of Trade Me Rentals Aaron Clancy said rental prices would typically drop in December as people went on their summer holiday. But that was not the case for the capital as some tenants tried to beat the rental rush. Read more.
(Source: Stuff)
Landlords urged to act on insulation
Warnings that landlords need to step up and ensure their rental properties meet insulation requirements are coming thick and fast as the year ends. The 2016 changes to the Residential Tenancies Act (RTA) mean that all rental properties must have ceiling and underfloor insulation, which meets the required standards, installed by 1 July 2019. This requirement is given more urgency by the fact the Government's new Healthy Homes minimum standards are expected to up the insulation stakes further. Yet it seems that many landlords are simply not addressing the looming insulation requirements. The Ministry of Business, Innovation and Employment (MBIE) recently released a report showing the number of landlords insulating their rentals is not high enough to achieve full compliance by July. Read more.
(Source: Landlords.co,nz)
Tenants in Auckland 'executive' home win $4k payout, landlord warned
Tenants paying $1200/week for an executive property in an affluent Auckland suburb won $4000 and a reprimand for their absentee, offshore landlord about obligations under New Zealand law. The Tenancy Tribunal awarded St Johns tenant Aaron Ballard $4020.44 for many problems at the home which property records show is owned by Yunzhang Zou and is worth more than $2 million. The Ballards have lived in the two-level home for four-and-a-half years, the tribunal noted, and the rent was reduced at times to compensate them for the inconvenience caused by numerous problems. Read more.
(Source: NZ Herald)
TINZ address alerts  
 Do you need a current address on a previous tenant or want to know if your tenant is intending to move? We have an Address Alert feature which can be activated for any tenant you have in the database. The Address Alert will trigger anytime another TINZ member completes a search on your tenant. An email notification will be sent to you. This feature can be turned on or off from the 'My TINZ' menu where you can find all your previous checks and lodgements. Start here
---
This months Winner of the Reds is... 
Mishael Logan
Avid Management Ltd 
Every lodgement enters the next draw.
Lodge references
↓↓↓
Account credits
↓↓↓
Win reds!
---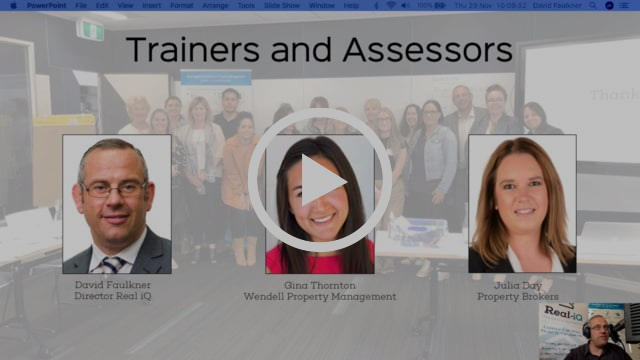 Watch this 30-minute video on how to get qualified as a Property Manager in 2019. 
  Hosted by David Faulkner
---
MARKET RENTS FROM TENANCY SERVICES
---
 TINZ appreciates support and endorsement from..
---
Tenancy Information N.Z. Ltd.
PO Box 105524, Auckland City,N.Z.
Ph. 0800 Tenant (0800 836268)
admin@tinz.nz 
www.tinz.nz