Landlord tip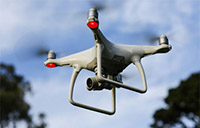 Technology is fast changing the way we work, and the next trend which could be on its way for property managers is drone inspections. Maintaining a property in good condition is a key responsibility of a property manager, but checking a roof or guttering can be problematic. 
 TINZ member Chris Feron from Feron Property Management uses drones for outdoor inspections and advertising vacant properties. Thank you Chris for sharing. > read the article
---
       TINZ tip 
Once logged in MyTINZ menu is your personal space where we link all your office users. Every tenant check or reference you or your colleague's lodge is recorded for you to refer back to at any time. In MyTINZ you can view, PDF or print previous checks, edit references, add photos, add or stop Address Alerts. MyTINZ is also the quickest way to lodge a new tenant reference where the system can automate tenant details for you.  Contact us if you need help with any of these features.
---
This months Winner of the Reds is... 
Vicky Harris 
Pukeko Rental Managers


Every lodgement enters the next draw.

Lodge references
↓↓↓
Help others
↓↓↓
Gain credits
↓↓↓
Win reds!

Learn how to  >Lodge references

 
Suggestions? Many improvements made on the website are directly linked to suggestions from members. If you think we could do something different or better we would love to hear from you in our  
>Suggestion Box.
---
---
 TINZ appreciates support and endorsement from..
.
---
  We are always happy to hear from you and assist in any way we can. 
Tenancy Information N.Z. Ltd.
PO Box 105524, Auckland City,N.Z.
Ph. 0800 Tenant (0800 836268)
---